Historically Low Inventory in Concord, NC
We are seeing historically low inventory in Concord. December 2020 saw an inventory level of 1.6 months supply! That means that if the market stopped adding new listings, the existing listings would have sold out completely within only 1.6 months. December 2019, one year ago, we had 2.6 months of inventory.
That's nearly a 40% decrease in month's supply of inventory from December 2019 to December 2020.

It is considered a "seller's market" when the months supply of inventory (MSI) is below 5 months. Clearly at only 1.6 months of inventory, we are in a heavily weighted seller's market.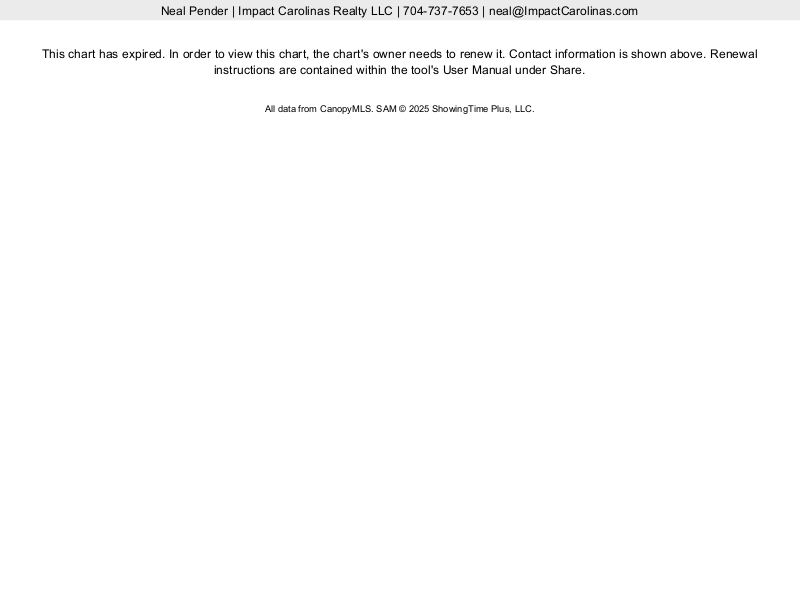 I have never seen it this low.

Since this is the case, I am offering you a discounted commission if you are thinking about selling in the next few months.
Let me know ASAP. Mention this newsletter for the discount.

Closed sales in December 2019 vs. 2020 were up 5.3% from 2435 to 2563.
Prices were up 10.8% from December 2019 to 2020.
Have a look at some Fast Stats…

The demand is there. The problem right now is inventory. This trend is happening in cities and towns across our whole market.
So, right when you think inventory can't go down any lower, it takes another dip.
Contact me today to chat about your selling goals. Let's find the right solution for your specific situation.
Neal Pender
704-737-7653